Material profile: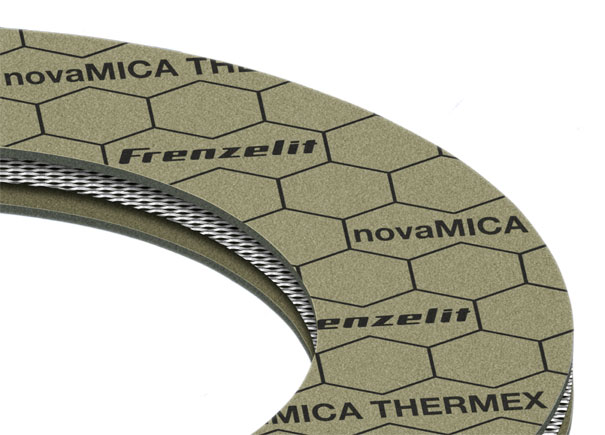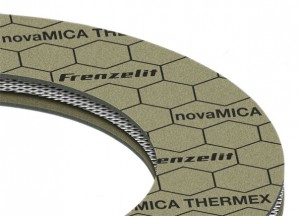 Gasket material made from processed phlogopite mica with an expanded stainless steel metal insert (material no.
AISI 316L / 1.4404).
Thanks to this profile, the material hasexcellent properties:
• Extremely high temperature stability (up to 1000 °C)
• Low long-term leakage even at high temperatures due to the expanded metal insert
• Reliable handling
• Smooth processability by all standard manufacturing processes
Application areas:
novaMICA® THERMEX is the ideal choice for applications in the exhaust systems of all combustion engines and units as well as in turbochargers and compressors. The gasket material is insensitive to changes in temperature loads. In line with the requirements of such applications, novaMICA® THERMEX can be combined very effectively with an inner eyelet.